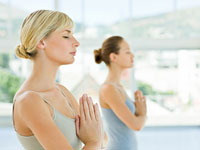 When it comes to losing weight, the little things add up—trying just one new thing every day can quickly make a big difference. With that in mind, we've taken science's best weight-loss strategies and created a week's worth of slimming to-do's.
Related links:
Sneaky Little Slim-Down Tricks From Top Weight-Control Experts
What 20 Extra Pounds Feels LikeSlideshow: Punch Off the PoundsSunday: Shoot it, and shed pounds.
Studies show that recording meals may help you lose up to 5 percent of your weight, says Robert A. Carels, PhD, an associate professor in the psychology department at Bowling Green State University. Start today: Snap before and after photos of each meal with your camera phone. Keeping a visual food diary is a more accurate way to see what and how much you're eating, United Kingdom researchers say. Afterward, download the pics so you'll have a record.